powerschool:powerschool:kindergartenstandards
How to View the Kindergarten Standards from PowerSchool
The Kindergarten standards are a long list of skills evaluated throughout the student's year. To view the Kindergarten standards within PowerSchool without logging into the teacher's gradebook, follow the steps below.
1. Log into PowerSchool https://powerschoolapp.wcs.k12.va.us/admin. Enter your Username;password. Then click on Sign In.


2. Once inside PowerSchool, select a student.
3. Navigate to the Quick Lookup screen.
4. Click on the Standards Grades tab.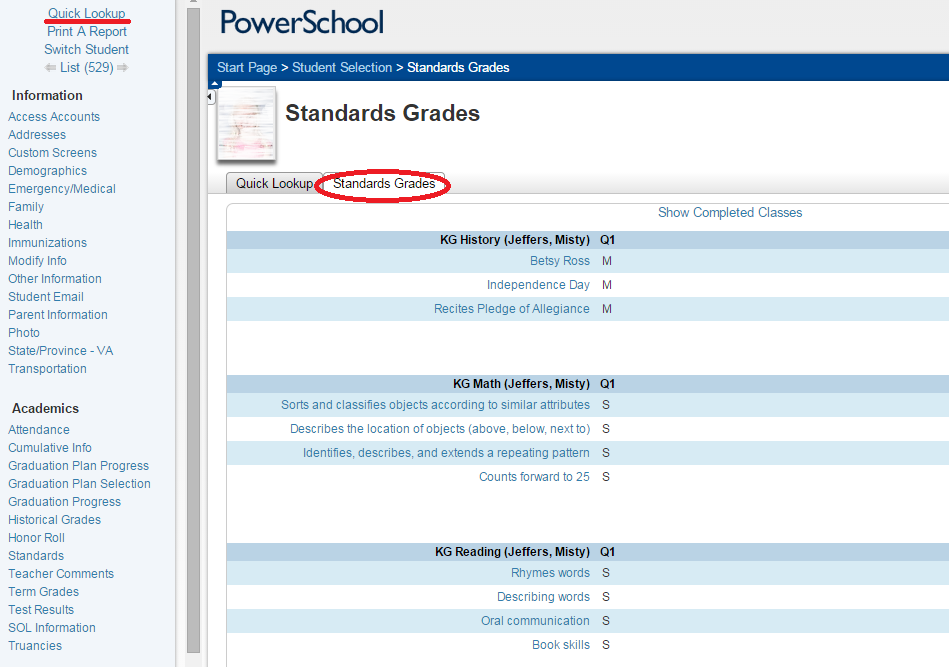 5. The list of standards are displayed for the selected student. To view the Teacher's comments, click on the blue dot.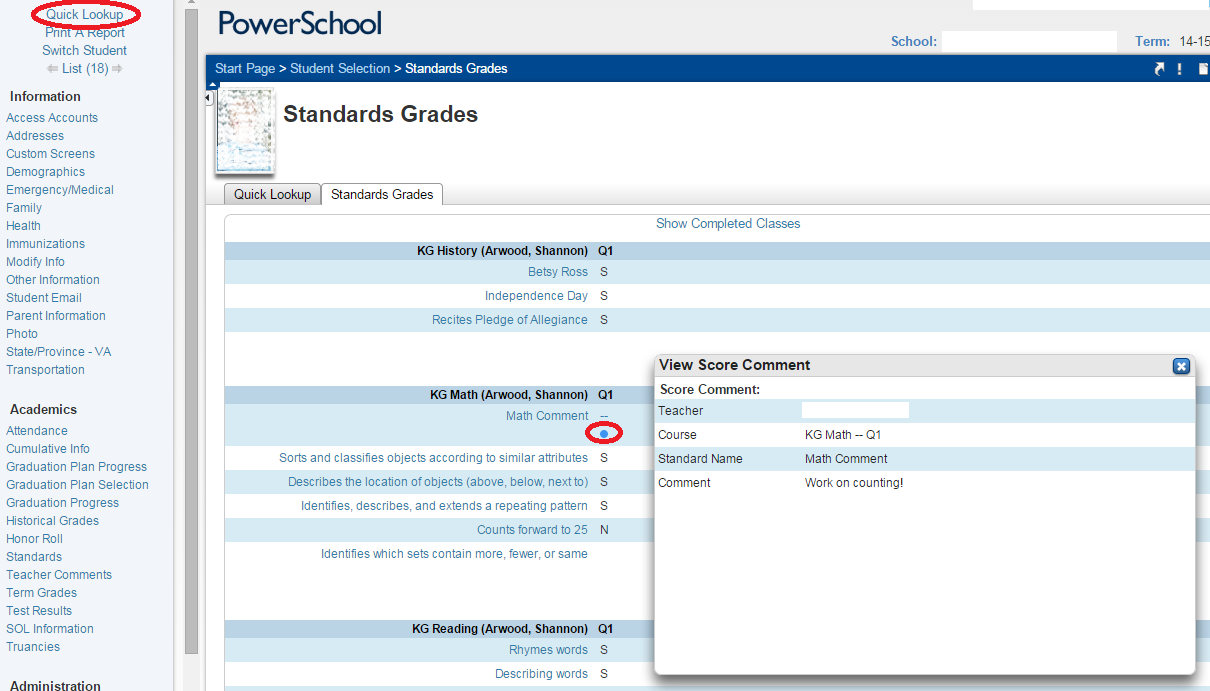 powerschool/powerschool/kindergartenstandards.txt · Last modified: 2015/02/05 14:56 by lokes