When a student living in a neighboring state attends WCS, the responsible division and responsible school need to be changed. A new enrollment record is not needed.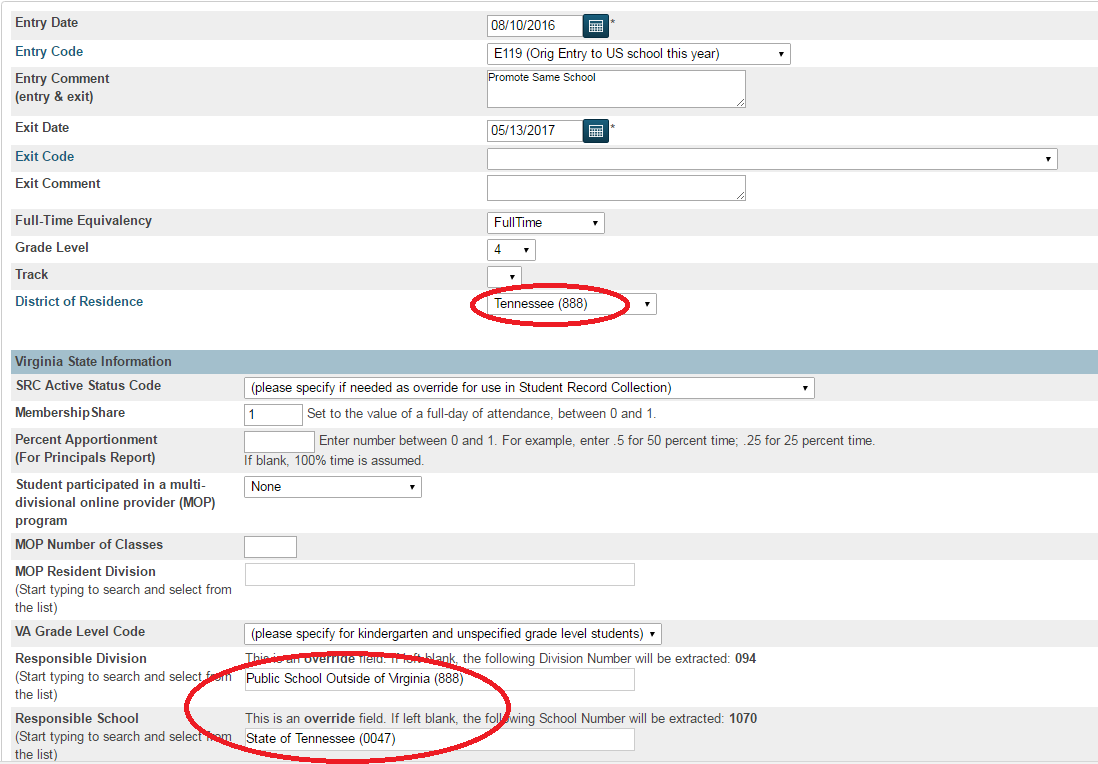 Also, the Permission to Attend field needs to be checked. The fee for attending from out of the WCS District needs to be collected as well.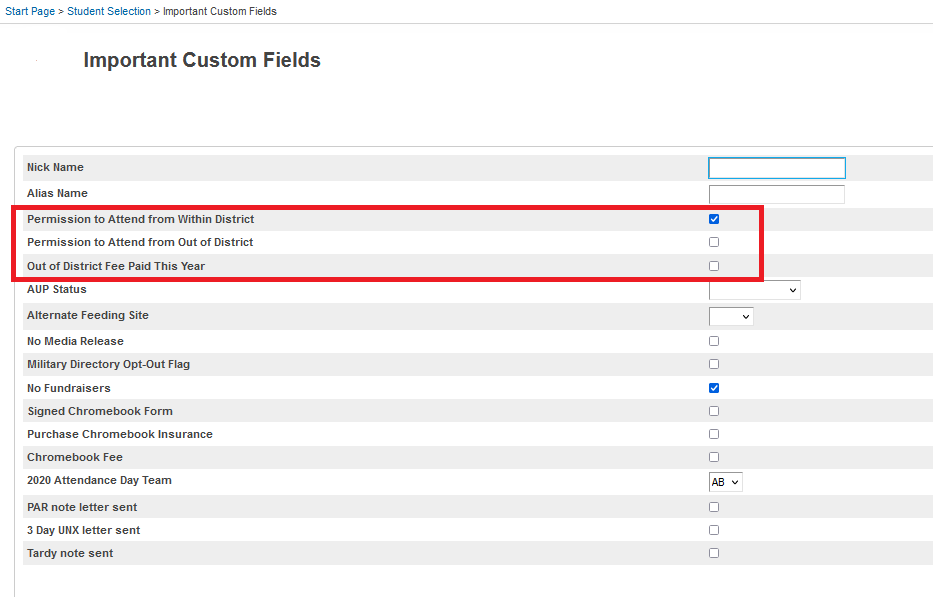 ---
email sent to Enrollment clerks on 9/21/2021
Good morning enrollment clerks!
It has been brought to my attention that out of zone students are being flagged in different places in PowerSchool. All out of zone students who have permission to attend a Washington County School should be flagged on the following student page. If you wish to include a note in one of the alert fields you may do so but you MUST check the "Permission to Attend" box as well.
Custom Screens > Important Custom Fields > Permission to Attend
This includes students who reside within WCS but out of your school's zone. If you haven't already done so, please make sure all out of zone students are flagged on the Important Custom Fields page. It is particularly important that they are marked appropriately so at the beginning of a new school year the receiving school is aware of their status so they know to follow up.
Also, be reminded that students who live in Washington County and are attending a school out of their attendance zone only have to request permission one time. Please do not ask parents of in-County students to submit another request.
Thanks, Jennifer Jennifer Rhea, SIS Specialist Washington County Schools
---
Sent on 5/16/22 by Lisa Okes:

* For those of you that prefer the alert icon showing for Out of Zone students, contact your SIS Specialist when you have an accurate list using this search: perm_attend#
* Then they can add "Out of Zone" to your Other Alert Text box on the Other Information page to show the icon for attendance.
* This search will show the same list of students: alert_other contains out