Web Filter Bypass Authentication
We have setup all staff to be able to bypass web filtering for blocked sites. This will allow you to access educational resources that may be accidentally blocked or are hosted on sites that might also contain objectionable content.
Setup Steps
Make sure you have the Java Runtime Environment installed (if you can access Kronos or PowerTeacher, you already have it.)

In Firefox, go to Tools, then Options, select the Content tab, click Exceptions beside "Block pop-up windows", type in m86.wcs.k12.va.us and click the Allow button.

Go to a website that is normally blocked.

Click the link beside "For further options" on the blocked page.

Click the link for Option 1.

On the authentication page, login with your e-mail username and password.

You should now be able to get to the website that was blocked. Your browser will pop-up an authentication window. That window must remain open for the bypass to work. Once you close that window, you will go back to the standard filtering profile.
Some sites cannot be bypassed if they are classified in categories that are required to be blocked for everyone. Also, please note that any sites accessed using the bypass are logged in our reporting system with your username. Make sure you close the authentication window when you are finished accessing the blocked site!
Additional Troubleshooting
To Access the Firefox Options Dialog in Newer Versions and Allow Popups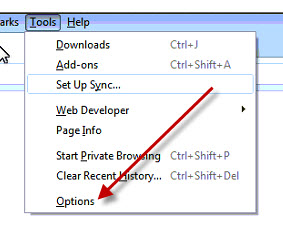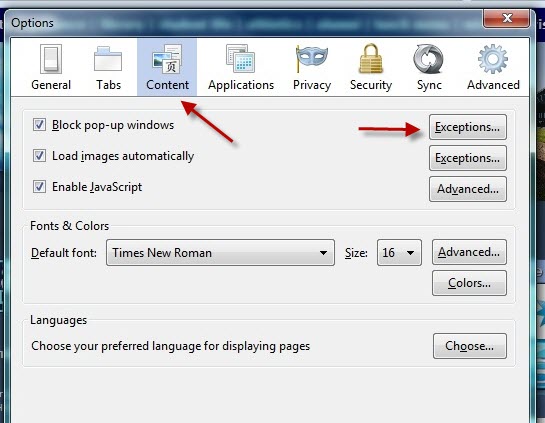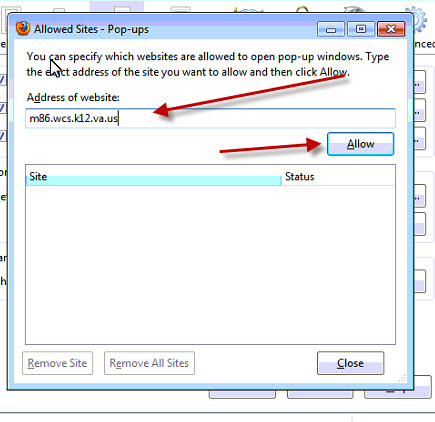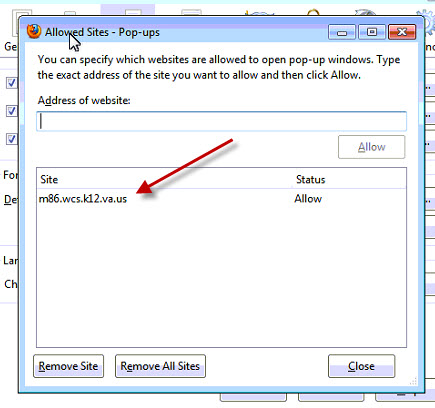 Java Warnings and Windows
You may see several different Java warning and windows. This details how to respond to each.
Java Out-Of-Date Warning #1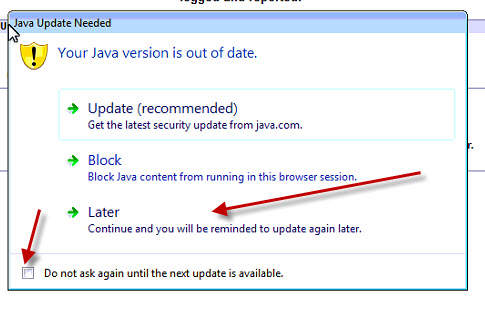 Java Out-Of-Date Warning #2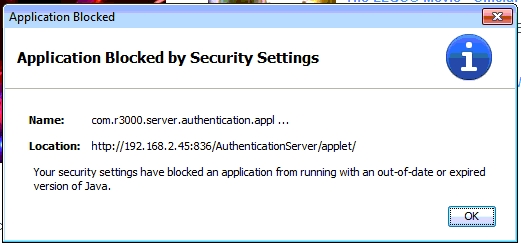 If you get the above error, go to the Windows Control Panel, select Java, select the Security tab and move the slider from High to Medium: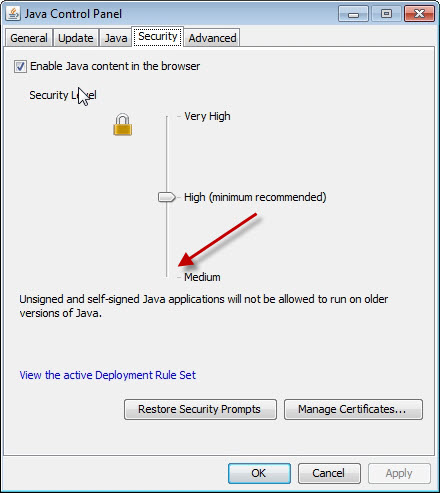 Java Unsigned Application Warning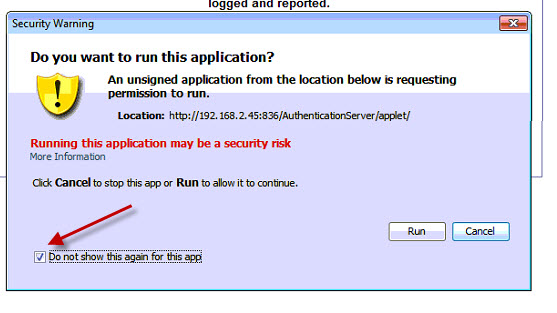 Java Plugins Deactivated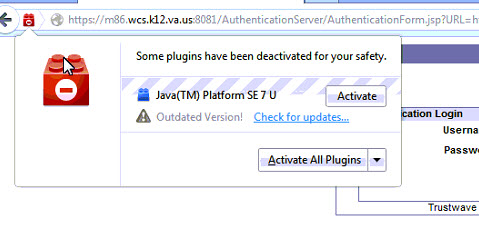 Authentication Windows Not Showing Login Name
If the web filter pop-up window appears, but your login does not show, click on the red plug-in icon on the address bar and you will get the window from the previous step. Again, choose Always Activate Plugins for This Site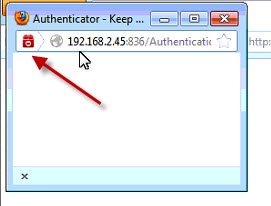 Authentication Window Correct Behavior