iBoss Web Filter Override
We have setup all staff to be able to bypass web filtering for blocked sites. This will allow you to access educational resources that may be accidentally blocked or are hosted on sites that might also contain objectionable content.
Note: You may not be able to override some sites, depending on how they are categorized.
Override a Blocked Page
When you try to access a web page that is blocked, you will see the following screen:
It shows the URL that was blocked, which Category blocked it, which Group you are currently in (Group 1 is everyone), and has a Login button.

After you click the Login button, a new window will pop-up: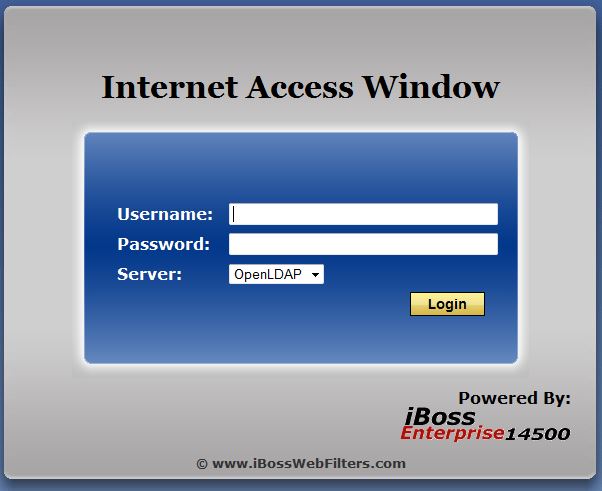 Login using your e-mail username (without the @wcs.k12.va.us) and e-mail password.

After logging, the window should show your name and how long you have been logged in: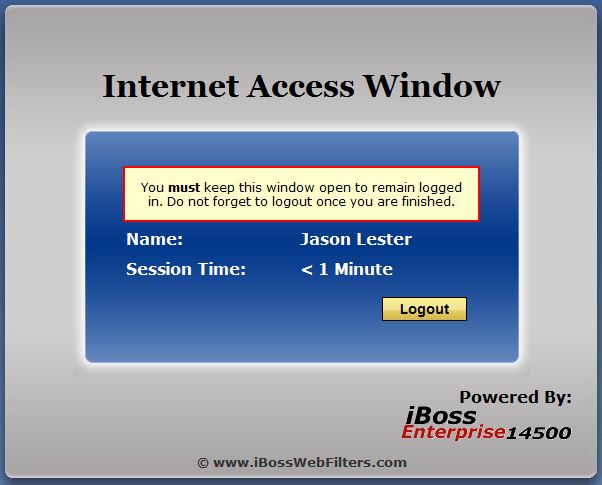 This window must remain open to continue bypassing blocked pages.

If after logging in, you still get a blocked message, it may be because that particular category cannot be overridden. To see if that is the case, check the group number on the blocked page. If the group is 2, that means the iBoss recognizes that you are logged in, but is still blocking the page: