powerschool:powerschool:reading_lunch_counts
Reading Lunch Counts
The lunch counts are recorded by the teachers in PowerTeacher. See this wiki page for Recording Lunch Counts. The lunch counts are reviewed by the Front Office and Cafeteria Managers in PowerSchool.
Login to PowerSchool.

Click PowerLunch under Applications on the bottom left of the screen.

Click PowerLunch Class Counts under Reports.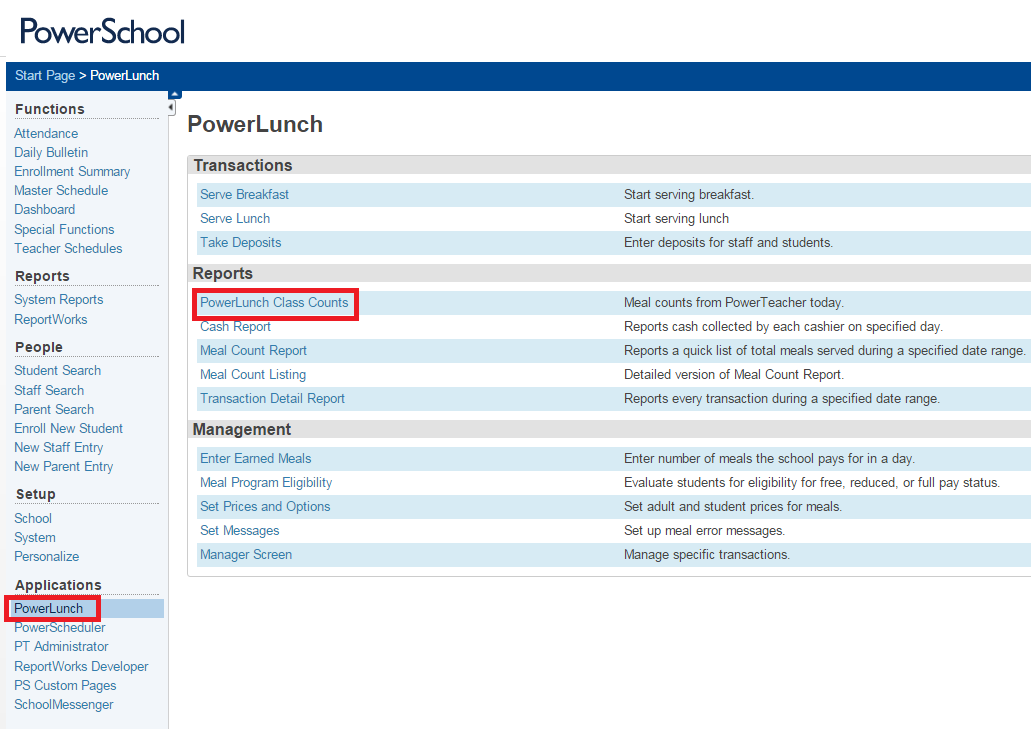 Analyze the missing teachers from the list.

Collect the Totals for each lunch line for each grade. Unfortunately, the Deli and Salad numbers must be combined to share the same field (XX XX). Pay close attention to confirm these totals. Especially if there are over 99 salads reported for one grade level. This will carry over to the Deli count and leave the Salad count short 99.

powerschool/powerschool/reading_lunch_counts.txt · Last modified: 2016/01/14 14:09 by lokes