powerschool:powerschool:unexcused_codes
Unexcused Codes
To prepare for the Oct 1st, March 31st, and Last Day of school snapshot dates for the SRC report; update the State/Province-VA page with the current codes from the provided drop-down lists on the SRC Unexcused Abs tab.
Run the Attendance Count report for a list of students with 5 or more unexcused absences to confirm the correct coding and actions have been taken.
Also find the Missing Unexcused Info from the System Reports - sqlReports - Attendance. Then select the Unexcused Absences Missing SRC Info from the list.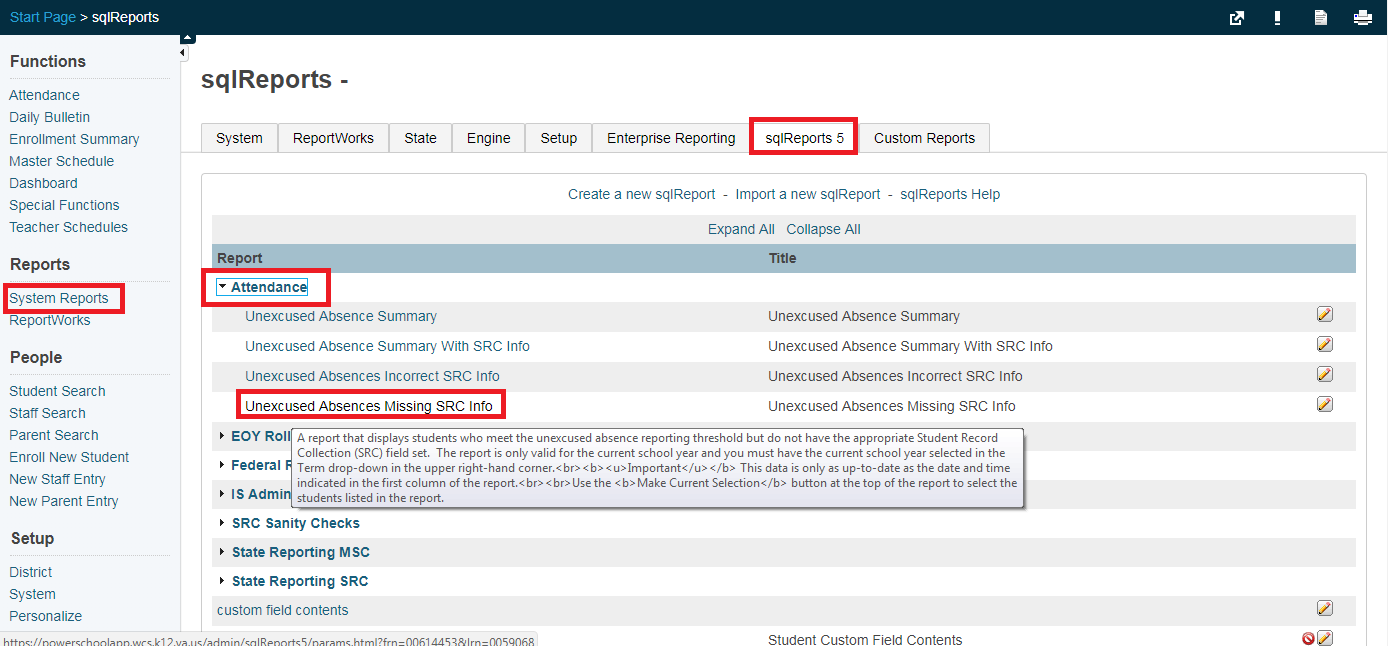 powerschool/powerschool/unexcused_codes.txt · Last modified: 2018/02/27 13:39 by lokes