SchoolMessenger for Parents
SchoolMessenger is a tool for communication with Staff, Parents and Community members. The Parent account can be launched from the Parent Portal. Click on the SchoolMessenger icon on the left hand side of the screen.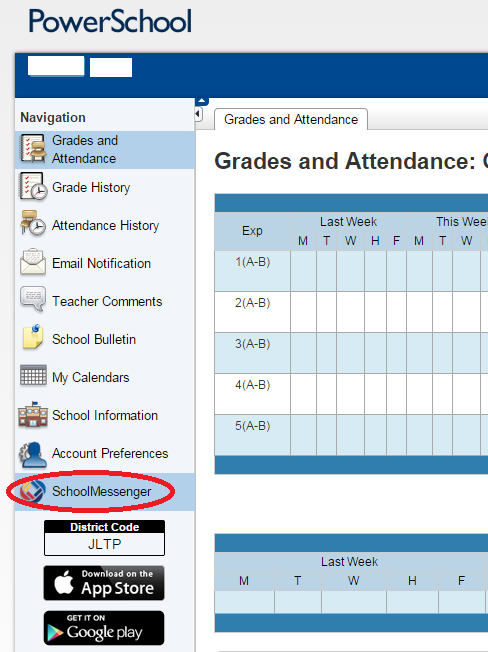 Once logged in, the list of past messages are displayed for review.

Click on the Contacts tab to edit the communication preferences. All students associated with the Parent Portal is listed with an Edit link on the right hand side. Each student will need to be modified separately.

From the edit page, list the desired contact information and check (or uncheck) the boxes for the desired methods of communication. This can be changed at any time.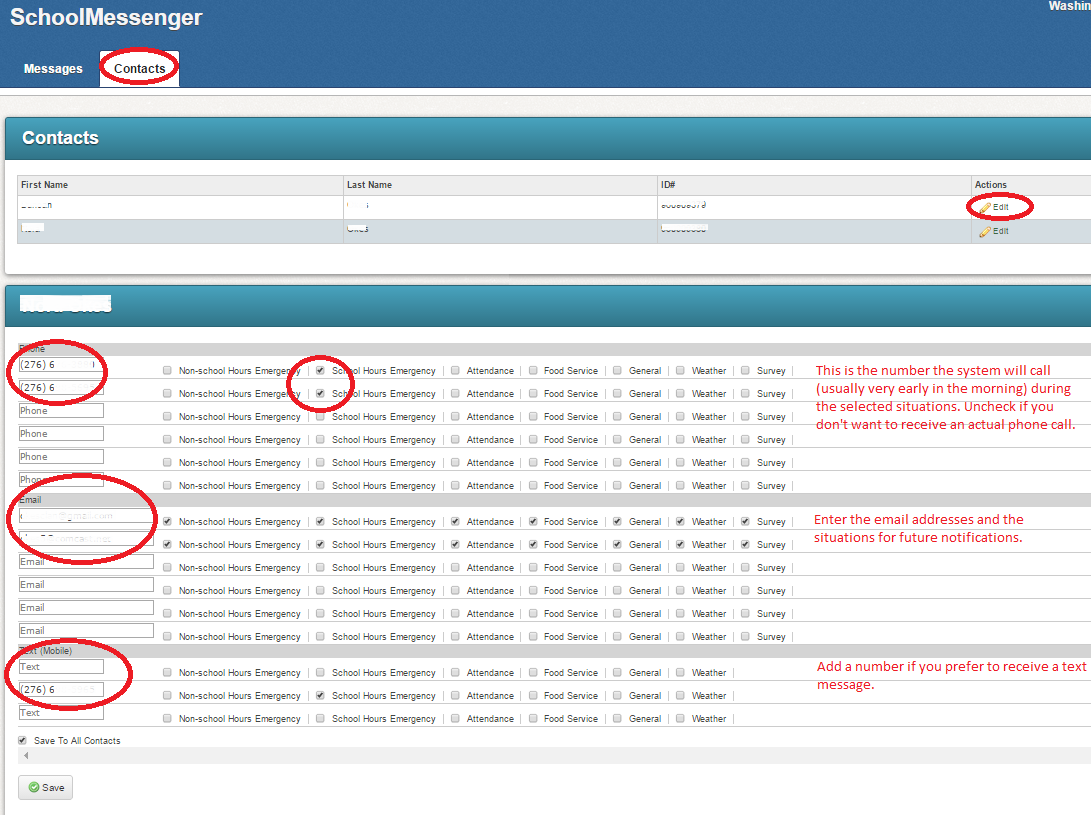 Click Save to record the changes. Click Logout to exit SchoolMessenger found on the top right hand side of the screen.